Why choose EasyGuest to earn through your home
Higher profits without risk
With EasyGuest profitability increases compared to traditional renting out of home, with guaranteed earnings, without risks, without fixed costs or fees.
Zero problems
It's simple. We take care of everything: housing management, promotion, booking, welcoming guests, and tending to guests' every need.
Maximum flexibility
With EasyGuest your apartment is rented out for short periods of time and without any restrictions: if you decide to sell it or use it, it is always at your disposal.
 EasyGuest currently operates exclusively in the Piedmont Region


For guests
On request: personal tour guide, babysitter, chef at home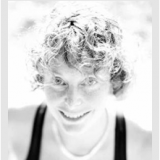 Cristina
Graduated in Cinema, organizer of events, including the Torino2006 Olympic Torch Relay, reporter and globe trotter during a round a world trip of fifteen months. In recent years she has lent her expertise to leading companies in the tourism sector. Mother of two young travellers she has embarked on a new adventure with EasyGuest!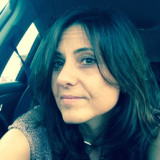 Patrizia
Web designer by profession, graduated in Cultural Heritage for passion, curious traveler with a passion for interior design and renovation, a veteran of staying B & Bs and tourist apartments. She combined her passion and expertise with the EasyGuest experience, for the benefit of owners and tourists.

Our apartments
a selection of our best offers
Cosa dicono di noi
I nostri clienti